CHARLOTTE KIN
Advocaat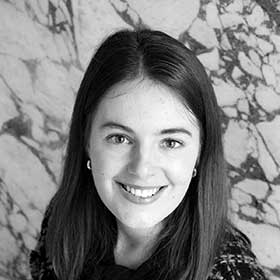 DIPLOMA'S EN KWALIFICATIES
2018 – 2020
Free University of Brussels
Public International Law Master degree
2015 – 2018
Saint-Louis University (Brussels)
Bilingual bachelor in law
Frans
Engels
Nederlands (passieve kennis)
BELANGRIJKSTE WERKTERREINEN
Charlotte Kin specialises in administrative law for matters relating to town planning, land-use and environmental law and in civil law for matters relating to real estate.
She intervenes both at an advisory stage and at a litigation stage and represents clients before administrative and judicial courts.
Charlotte is in charge of teaching two modules in town planning law and contract law alongside Felix Standaert at the Brussels Royal Academy of Fine Arts.
CHARLOTTE KIN
Tel : + 32 2 431 29 21
Mob : + 32 477 81 04 27
Fax : + 32 2 431 29 59
Email : ck@urbanlaw.be