FELIX STANDAERT
Partner lawyer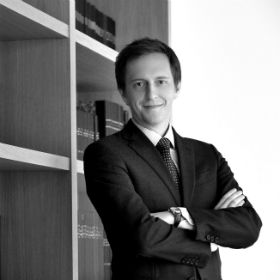 2011 – 2013

Cabinet des Coteaux
Lawyer
DIPLOMAS AND QUALIFICATIONS
2016 – 2018
ULB
Master in Science and Environmental Management
2011 – 2013
Saint-Louis University (Brussels)
Postmaster in environmental and city
planning law
2007 – 2011
UCL (Catholic University of Louvain)
Master in Law
2004 – 2007
UCL (Catholic University of Louvain)
Bachelor in Ancient and Modern
Languages and Literatures
French
English
Dutch (passive)
Felix specialises in Civil and Public Real Estate Law.
He helps individual property owners and developers on the one hand, and public authorities on the other, in all civil and administrative matters of their projects.
In the course of his career, Felix specialised in Urban Planning and Environmental Criminal Law, keeping frequent contact with the different administrative and legal authorities regarding regularisation and criminal prosecution.
He also developed specific skills in Contract Law, and in particular in Tenancy Law (commercial, common law, main residence) on one hand, and Construction Law on the other, accompanying both the lessor and the contracting authority during the drafting and conclusion of the contract, and making all efforts to ensure the calm fulfilment of the contractual obligations.
He has maintained his concern for environmental problems, being interested in both their practical aspects (environmental responsibility records, treatment of pollution, classified facilities law), and their theoretical aspects (by means of different complementary qualifications acquired or in progress).
Besides his legal experience, Felix has developed an approach to law which focuses on the resolution of conflicts, being interested in particular in negotiation attempts for the sake of his clients and always keeping in mind, in spite of everything, the famous saying "Si vis pacem, para bellum" [If you want peace, prepare for war"]. In case the latter fails, he defends the interests of his client with pleasure, whatever the procedure (Council of State, Civil and Criminal Courts, Arbitration).
Since 2014, Felix teaches land registry law (tax) to real estate students.
FELIX STANDAERT
Tel : +32 2 431 29 16
Mob : + 32 472 54 21 65
Fax : + 32 2 431 29 59
Email : fs@urbanlaw.be