CHARLES-HENRI d'UDEKEM d'ACOZ
Lawyer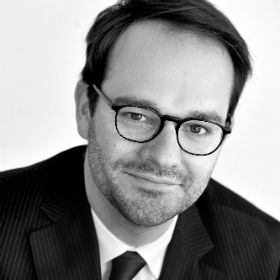 DIPLOMAS AND QUALIFICATIONS
2009 – 2010 Université Saint-Louis (Brussel)
Postmaster in environnemental and city planning law
2008 – 2009
Université d'Aix-Marseille
Master in European constitutional and administrative law
2007 – 2008
Université Paris I Panthéon-Sorbonne
Master's degree in Europaen Law
2004 – 2007
Université Saint-Louis (Brussel)
Licence in Law
French
Dutch
English (passive)
Charles-Henri has focused his practise on the following subjects: zoning and planning law (both in Brussels and in Wallonia), rural law (including issues related to farming leases) and real estate law.  He also practices environmental law, criminal planning law and General administrative law.
He assists and advises individuals, corporations and public authorities in the administrative management of their property and their real estate projects in Brussels and Wallonia.
He is in charge on a regular basis of urban planning regularisation matters.
He counsels and instigates judicial and administrative procedures (Courts and Tribunals, Council of State, administrative authorities).
He practice both in Brussels and in Wallonia.
Since 2012, Charles-Henri teaches land registry law (tax) to real estate students.
He also gives courses on different themes such as the environnemental permits, soil pollution management and land use management via « Informeeting SPRL ».
CHARLES-HENRI d'UDEKEM d'ACOZ
Tel : + 32 2 431 29 15
Fax : + 32 2 431 29 59
Email : cua@urbanlaw.be