VINCENT MEUNIER
Partner Lawyer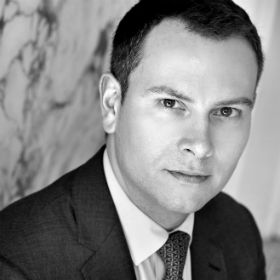 2007 – 2010

CMS De Backer
Lawyer in the Corporate Real Estate Department

2006 - 2007

Meunier Group
Executive director

2004 – 2006

De Wolf & Partners
Real Estate Law trainee
DIPLOMAS AND QUALIFICATIONS
2004 – 2005 
Ecole de commerce Solvay
Attended the courses of the specialized
postmaster in Management
2003 – 2003
Università degli Studi di Roma
La Sapienza
Erasmus program
1998 – 2003
UCL
Degree in law
French
English
Italian
Dutch (passive)
Vincent assists investors and developers in the structuring, negotiation and implementation of their real estate transactions (share deals and asset deals) among others via data-rooms and due diligence processes, drafting and negotiating sales, development, financing, construction and architecture contracts, and a.o project management, brokerage and lease contracts.
He deals with in rem rights and contracts on the use of real estate and those regarding Asset Management .
Vincent advises builders in order to obtain "green label certifications" of their buildings (Valideo, Breeam, HQE, Leed).
Finally, he litigates before the courts and in arbitration procedures and assists clients in conciliation and meditation procedures.
Since 2012, Vincent teaches land registry law (tax) to real estate students.
« La liberté de revente et ses limites » in Jurim Pratique – La revente d'immeuble, à paraître, éd. Larcier, Bruxelles, 2016.
Businessandlaw.be
Various contributions to Businessandlaw.be, a website bringing legal and financial information to the business community.
VINCENT MEUNIER
Tel : +32 2 431 29 13
Mob : + 32 475 49 41 89
Fax : + 32 2 431 29 59
Email : vm@urbanlaw.be