LAURE DE RIOLLET DE MORTEUIL
Lawyer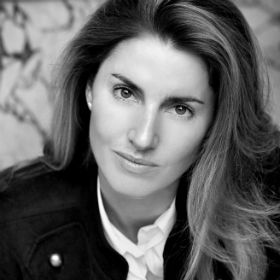 2010

Director of the publication for the magazine Baby Mag
DIPLOMAS AND QUALIFICATIONS
2003 – 2008
UCL
Degree in law
Laure has been a lawyer of the Brussels Bar since 2011. She joined the UrbanLaw team, within which she specialises in Real Estate Civil Law, Construction Law, Urban Planning Law and Corporate Law.
She offers counsel to individuals and private companies during their operations for adaptation to urban planning laws and their authorisation requests before the execution of their building projects.
She deals with matters concerning the preparation and negotiation of agreements in order to purchase and sell properties and real estate companies, as well as the civil aspects regarding leases, the development and monitoring of contracts, and joint ownership matters.
She also advises shareholders and directors in the everyday and strategic management of their companies, as well as in their restructuring projects. In particular, she assists in the preparation and negotiation of transfer agreements and shareholder agreements.
LAURE DE RIOLLET DE MORTEUIL
Tel : + 32 2 431 29 17
Mob : + 32 479 27 51 91
Fax : + 32 2 431 29 59
Email : ldm@urbanlaw.be