LAURE DELESCAILLE
Lawyer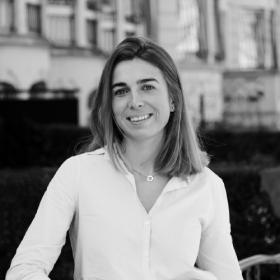 2020-2021

Act & Lex
Notary-clerk trainee
DIPLOMAS AND QUALIFICATIONS
2020-2021
Université Libre de Bruxelles
Advanced Master in Public Notary
2018- 2020
Université Catholique de Louvain
Master in civil and criminal Law
2020
Tecnologico de Monterrey, Puebla, Mexico
University exchange – Law and international relations
2015-2018
Université Catholique de Louvain
Bachelor in Law
French
English (C1)
Dutch (B2)
Spanish (B1)
Laure joined the Brussel's bar in September 2022 after obtaining an advanced Master's degree in Public Notary.
She practices property law in the broadest sense (lease, real-rights, co-ownership, construction law).
Laure also has experience in urban planning law and branches "related" to administrative law (local taxation, etc.).
She is involved in both litigation and out-of-court settlements, but she also intervenes in the drafting of contracts.
DELESCAILLE LAURE
Tel : + 32 2 431 29 25
Fax : + 32 2 431 29 59
Email : ld@urbanlaw.be